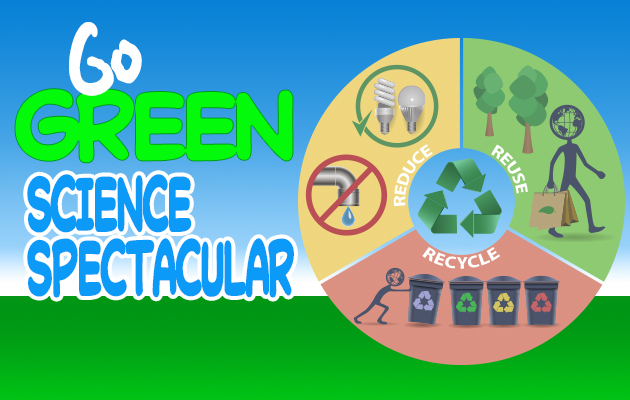 Go Green Science Spectacular
Students will learn about the environment and weather.
Eric Energy can help you celebrate Earth Day or educate your students about the environment. The instructor will perform experiments about electricity, polymers and air. The kids will learn about the 3 R's (Reduce, Recycle, Reuse). This program is perfect for a school assembly or environmental program.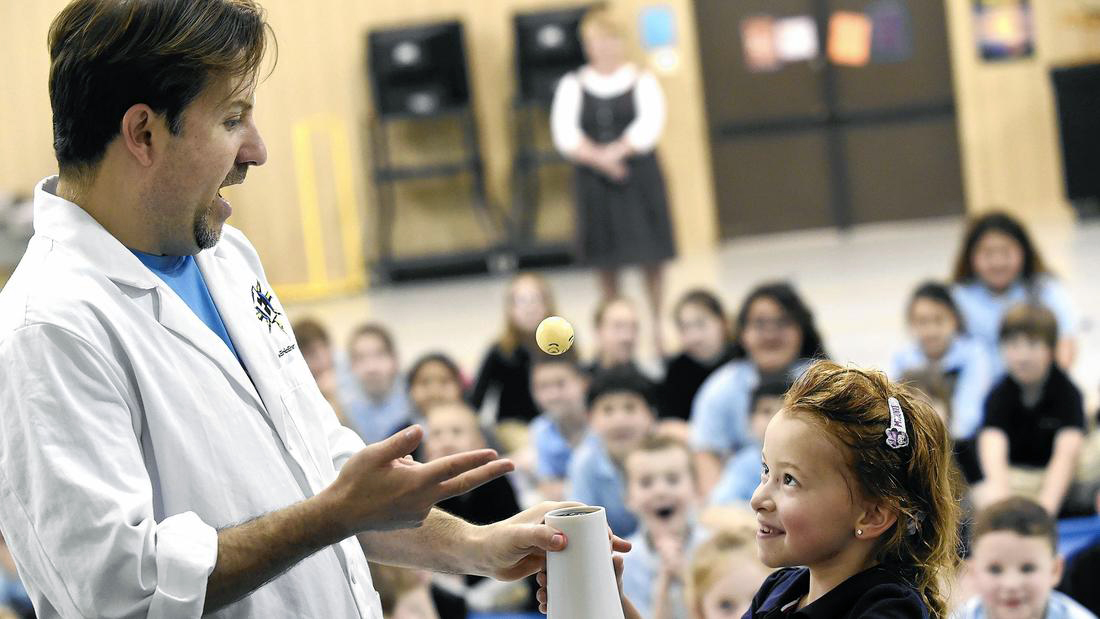 With help from Eric Krupkin, left, kindergartener Savannah Smith, right, keeps a ping pong ball aloft using a hair dryer during Krupkin's 'Eric Energy' science presentation at Carroll Lutheran School in Westminster Wednesday, March 16, 2016.