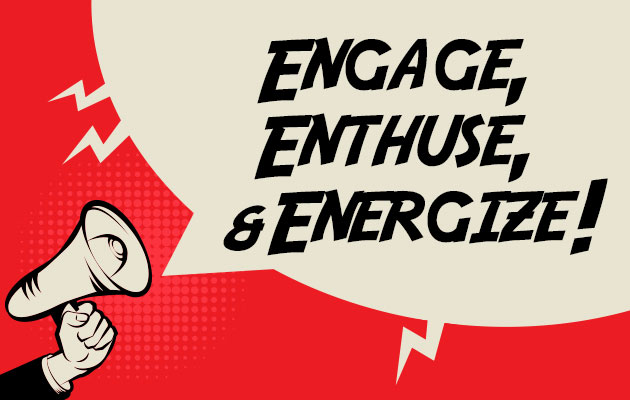 Engage, Enthuse, & Energize!
A science workshop designed expressly for adult professionals and young organizational leaders.
This is a session that shows you how to grab the attention of your audience and deliver your message effectively and creatively. Eric Energy demonstrates and explains dynamic techniques that will bring life to the content of any presentation, making it exciting and memorable. His visual experiments and methods will get your creative juices flowing as he entertains and instructs your group.

This is ideal for any teacher training event, staff development or youth leadership program.